1. WILLIAM BAY NATIONAL PARK, WESTERN AUSTRALIA
If you are looking for incredible beaches, Greens Pool, Elephant Rocks and Waterfall Beach in William Bay National Park are definitely worth adding to the bucket list. The protected coastline and forest between Walpole and Denmark about 400km south of Perth is known for its windswept rocky shores and sheltered pools.
Rounded rocks form much of the coastline between Greens Pool and Madfish Bay, creating a reef which bears the brunt of heavy seas. Inside the reef, pools, channels and granite terraces create a seascape perfect for beach combing.
Here are top ten hidden gems of Australia waiting for your to have a look during your next tour.
2. DOUGLAS ASPLEY NATIONAL PARK, TASMANIA
One of the most magical swimming holes in Tasmania can be found at a waterhole in the forest about ten minutes walk from the carpark at the southern end of Apsley Gorge in Douglas Apsley National Park.
The park, near the Freycinet Peninsula on the east coast, is one of island state's newest and has a three-day walk called the Leaberra Track stretching the length of the park from Chain of Lagoons in the north to Bicheno in the south.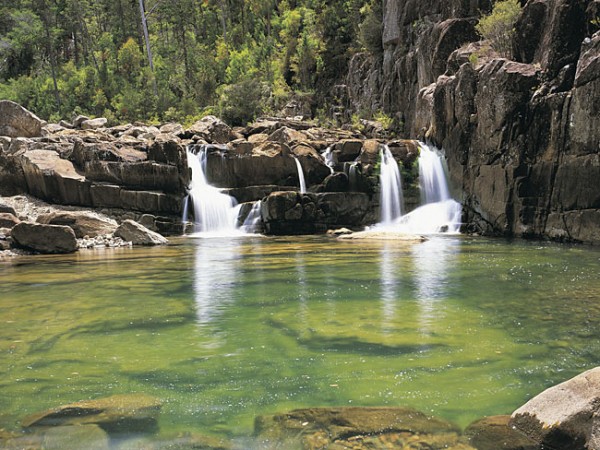 3. Maria Island wildlife sanctuary
Low Head in the Tamar Valley, the town Penguin on the north-west coast, Hogarth Falls in Strahran to spot
wild platypus and Fortescue Bay also made the cut.
4. SOUTHERN YORKE PENINSULA, SOUTH AUSTRALIA
Known by locals as "the bottom end", the southern part of the Yorke Peninsula has oodles of secret delights. In addition to the rock pools at Shell Beach, in Innes National Park, local tourism authorities only recently discovered the existence of several other rock pools along the 14km long Hillock's Drive, Butler's Beach. The area, about 150km from Adelaide, is a great place to go for fishing and bush camping, with quiet beaches and a rugged coastline with spectacular scenery. Kangaroos, emus and pygmy possums live in the surrounding scrubland.
5. COCONUT ISLAND, QUEENSLAND
It's a little out of the way, but the trip to Coconut Island may just be worth it. The island, which is also known as Poruma Island, is more than 100km north-east of Thursday Island in the Torres Strait. As well as white sand beaches, it has an underwater maze of gin-clear channels, huge palm trees and reefs, a sea turtle hatchery, World War II relics and massive sand flats. Coral trout, rays, sharks, dugongs and jewfish also call the island home.
Less than 200 people live on the island, but they are happy to teach you about their traditional fishing methods and share their seafood catches. Accommodation is in guest houses until the island's only resort reopens following refurbishment later this year.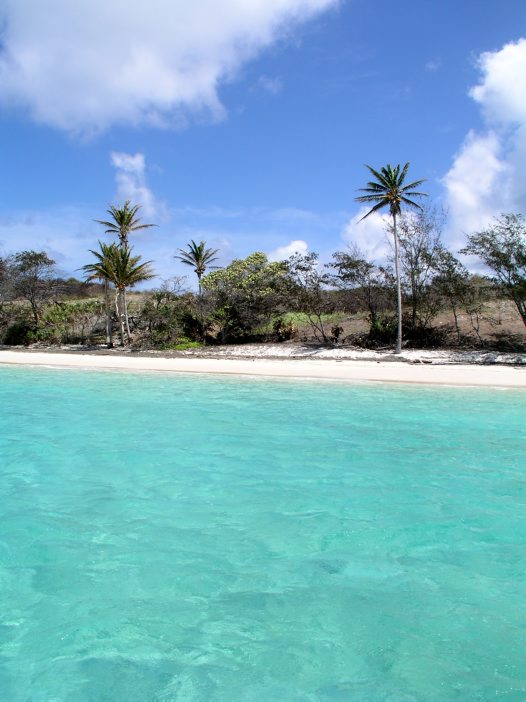 6. Cobbold Gorge, QUEENSLAND
Lawn Hill National Park, Cow Bay in the Daintree, Pumpkin Island on the Capricorn Coast and Boulia also made the cut.
7. MURRUMBATEMAN WINE REGION, ACT
About half an hour north of Canberra, the former goldmining town cum wool and beef cattle region of Murrumbateman region is slowly emerging as a wine hub.
The relaxed village has a strong community atmosphere with more than 20 wineries, many with cellar doors, as well as a growing number of cafes, restaurants and B&B's. Visitors can follow the Poachers Trail, a self-drive tour that passes through rural townships and grazing land. Events such as The Murrumbateman Moving Feast are held annually.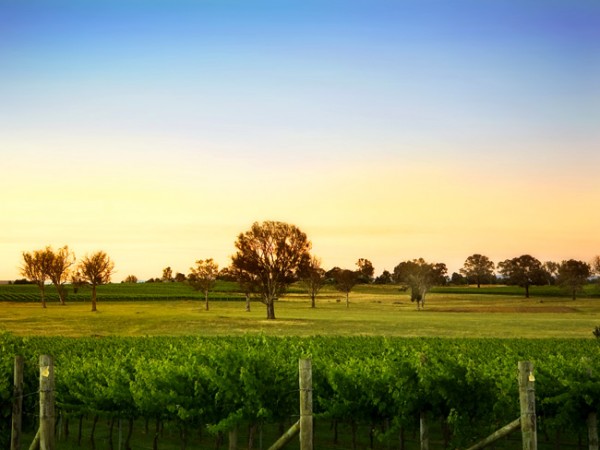 8. UMBRAWARRA GORGE NATURE PARK, NORTHERN TERRITORY
While most tourists head to Kakadu or Litchfield National Park, there are plenty of other natural wonders to see throughout the Northern Territory. One to consider exploring is Umbrawarra Gorge Nature Park, about 245km from Darwin along the Stuart Highway.
A walking track winds along a winding creek through the steep red cliffs of the gorge in the early to mid dry season (June to August) to a large pool with a small sandy beach. If you want to go further along the creek you will have to swim and rock-hop. The park has a small campground with a pit-toilet only a short distance from the gorge entrance. The park also has colonies of short-eared rock-wallabies and rock ringtailed possums.
9. DIAMOND HEAD, CROWDY BAY, NSW
There are countless treasures to be found on the NSW North Coast if you just take the time to venture off the Pacific Highway and find them. One location worth checking out is Diamond Head, which is part of Crowdy Bay National Park, nearly 400km north of Sydney.
Diamond Head, named for its crystal quartz, has three large, well-maintained camping areas with access to Dunbogan and Kylies beaches and a 5km loop trail that passes through rainforest, bushland and cliffs.
10. PORT FAIRY, VICTORIA
A charming old fishing village about 300km west of Melbourne, Port Fairy has wide streets lined with 19th century cottages, Norfolk pines, old stone churches, boarding houses and inns. More than 50 buildings in the town are classified by the National Trust.
You can explore the area on one of the historic walking trails and discover restored white washed cottages built by whalers and seamen beside Georgian-style merchants' homes and grand public buildings. Fishermen at the local port unload their catch of crayfish and abalone at the dockside and you can head out to sea on a guided fishing trip or take a cruise to visit the seal colony on Lady Julia Percy Island.